Mission Statement
The Mission Statement embodies the reason for the association's existence. It defines the association's purpose and the nature of the activity it will pursue to further the interests of its constituency. The Mission provides direction to policy makers in evaluating possible objectives and activities.
IBA San Fernando Valley Mission Statement
Guided by our dedication to the public interest, our mission on behalf of insurance brokers and agents in the SFV is:
To be their unrelenting legislative, judicial, regulatory and industry advocate
To provide access to products, services and education which enhance their ability to sell and serve their customers
To vigorously promote to the public the value of their professional services
To further integrity and excellence in business practices
To assist members to prosper in the face of dynamic change and challenges with in the integrated financial services industry
To provide financial and volunteer support that will allow the InVest program to provide education about the insurance industry and its diverse careers, to encourage the development of trained insurance professional and to create educated insurance consumers
To help perpetuate the growth of the young agents who are the future of this industry
To provide financial and volunteer support to Local Community Organizations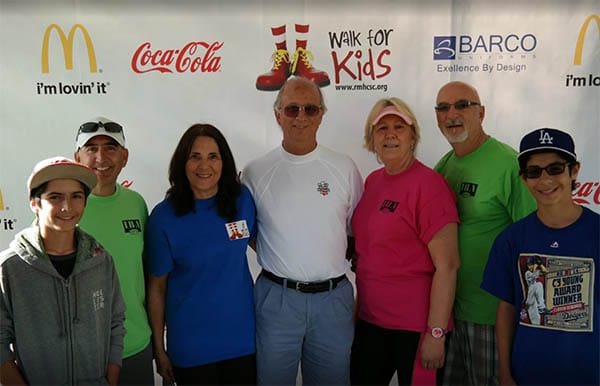 President's Message
Happy New Year and new decade, although some will argue that it's not the beginning of a new decade, food for thought for everyone.  2020 will certainly be an interesting year, we do not know if we will be faced with the more wildfires which we've seen in the last two years which has impacted our industry on both the personal and commercial channels.  The market has hardened, renewals are challenging, annual premiums have become a much more challenging conversation with our clients, and I believe that in 2020 we will be seeing continued change in market appetite, rate increases and possible underwriting risk acceptability changes.  With all these issues which we will need to contend with, I believe it's a good time to showcase are value and knowledge, it's an excellent time to provide the needed guidance and advise to our clients and continue to strengthen and collaborate with our business partners, many of whom are present here today.
I want to thank our past president, Simon Asheroff, formally "THE Asheroff Agency" and now Universal Risk Insurance Services, for all his efforts in the past year and a great 2019 at IBA San Fernando Valley.
For our association, I have two major goals.  First, is to figure out how we can grow our association with new members and have younger people join our industry and our association.  We've made some forward steps on this front in the last two years by engaging schools and inviting students that are interested in the insurance industry whether on the agency or carrier side to events, such as I-Day.  The second is to increase participation among our membership agencies.  IBA San Fernando Valley is in the process of freshening up our events and making them more engaging; for example, in the last two years we've had the Paella event, Triple T and small changes to our golf day; and as a result, we had:
Highest participation in I-Day
Very good participation on Triple T
And Always a great participation at the Golf Event.
More changes are to come this year.  I hope this year we can obtain a more balanced representation on our events between member agents and carriers and wholesalers.
As with most things, we will get out of this association what we all put in. All of you support and appreciation is much appreciated, it does not go unnoticed.  We hope that all of you can help in enticing new agencies and younger agents to form part of our IBA~SFV.
I want to thank our Booster Members.  Without your support certainly could not be such an active association as we are.  We are pledging that we will do a better job on our communications, by sending event information with more lead time and improving our recognition to all of you.  Thank you all.  We want to make sure that you are aware that we are paying attention to your feedback.
On behalf of the duly elected officers & directors of the IBA San Fernando Valley Association, we look forward to serving you in 2020 and hope everyone has a fantastic year.  Look forward to seeing you all on all our events.